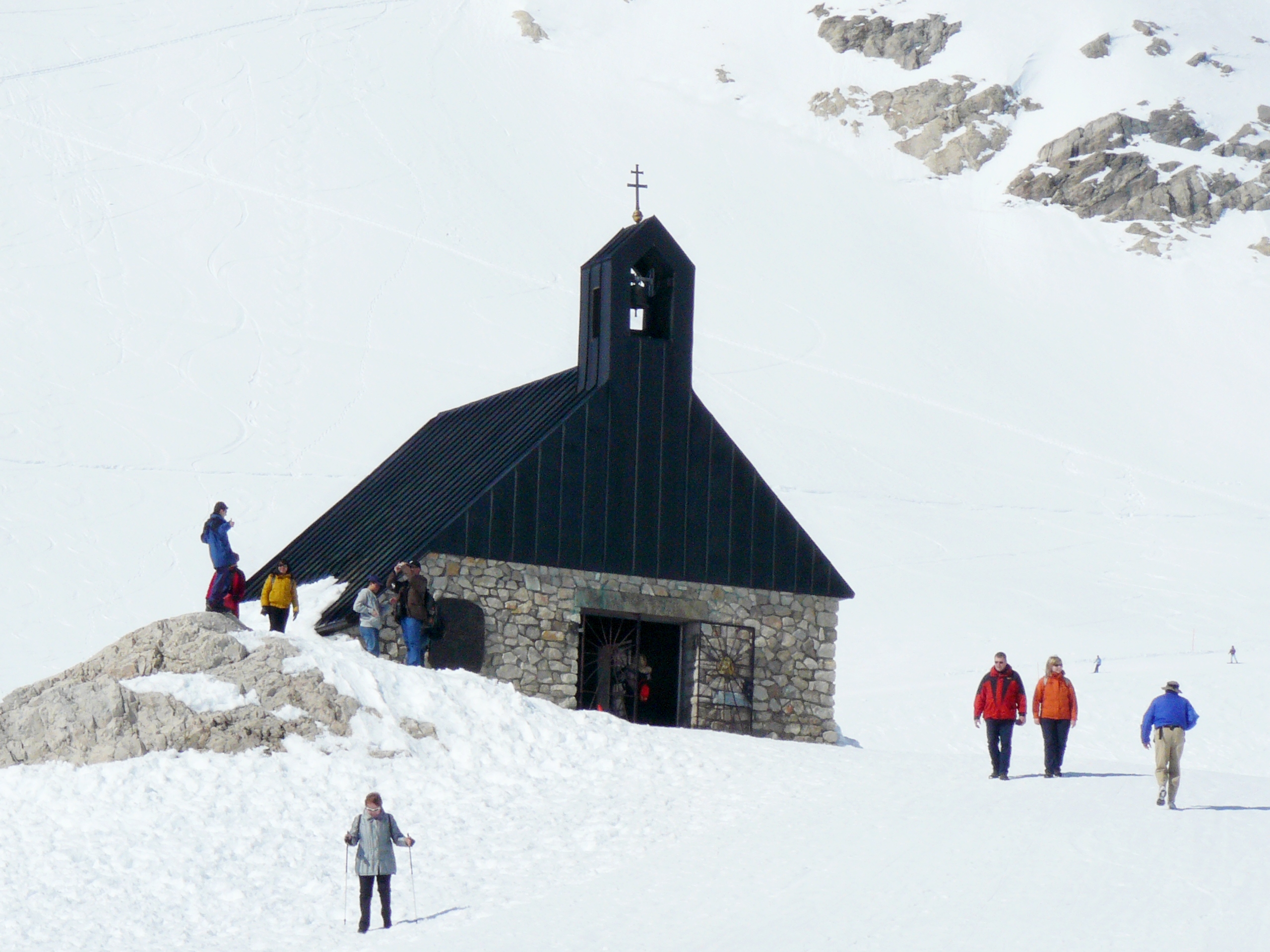 Garmisch-Partenkirchen is a small town in Bavaria of Southern Germany. Garmisch and Partenkirchen were two different towns which were merged for the 1936 Olympic Winter Games. It is a world famous Ski resort and of course a summer vacation playground. When the Skiing is fully stopped in the early month of May, it becomes a hot spot for hikers, mountain-climbers, cyclists and high-altitude sun seekers.
There are not many individual places of interest because the town in itself is so beautiful. You will find Partnach Gorge to the south of the town. Zugspitze, the highest mountain of Germany at 2962 meters can be visited by a cogwheel train from here. There is a very beautiful lake Eibsee, at the foot hills of Zugspitze. And you can also make a day trip to Hohenschwangau and King Ludwig's Neuschwanstein castle.
What follows now is the account of our trip…
We visited Garmicsh in the month of April for three days during Easter. We made our trip to Neuschwanstein Castle and Zugspitz. Partnach Gorge was closed until May, so we missed it.
We wanted to utilise the four days Easter holiday and Garmisch is a place which could be covered within that time. But to cover Salzburg in Austria, as we wanted, one more day was required. So the dates were finalised and to accommodate both the places it became a five day trip, from 9th of April, Thursday to 13th of April, Monday. Three days in Garmisch and 2 days in Salzburg.
Day 1: 9th April, Thursday
Our train from Hanover Hauptbahnhof was at 6.26 AM, so we had to start quite early from home. The ICE (Inter City Express) from Hanover to Munich takes around 4 hours and 20 minutes. But our train was 90 minutes late and we reached Munich at around 12.00 o'clock. And took the 12.32 PM regional train to Innsbruck from platform no.29.
It was Easter time and we expected rush in the train but contrary to our believe there were not many people on board. After the train left Munich we saw a lake that continued for some stations. It was really a big one. We were going through the beautiful Bavarian countryside. We saw small wooden houses in green meadows, hills and lakes by our side. We were feeling exited to reach Garmisch as soon as we saw the Alps all around us. Finally we got down at Garmisch-Partenkirchen at 2 PM.
After finding our way from the map we headed to our already booked apartment. It was a 15 minutes walk from the station. There was a stream just beside our apartment and the view of the Alps was simply great. We skipped a formal lunch and helped ourselves with cakes and cookies that were with us. And without wasting any time went to shop for our provisions for the coming few days, as from the next day shops were closed for Easter.
Late afternoon was the time for us to explore Garmisch in our own way. With no destination in particular, we just decided to walk and took a river side trail which was taking us closer to the Alps.
We found green meadows to the right and the mighty Alps in front. We wanted to walk as far as our body would permit. It was already a hectic day for us.
After some time we reached a wooden bridge on the river and crossed it. We cherished the view all around sitting on a bench, with the river by our side. After about a couple of hours walk, our body was begging for rest. It was time to go back. We consulted the map and took a new route.
The road through the town was flanked by traditional houses. Many of which had beautiful paintings on there walls. It is an old and famous tradition which is still followed.
The tourist season was fast catching up, this was evident by the crowded pubs and restaurants. Ignoring all this we headed back to the apartment. It was time for us to have a proper meal of our liking. And a much awaited long night sleep.
Day 2: 10th April, Good Friday
We had scheduled the day for Neuschwanstein Castle. The tickets were booked in advance from the castle's website. Entry time was 2 PM. Ticket needs to be collected at least one hour before the entry time. Price for the tickets are 9 Euro per adult, online booking requires a little extra. We took a bus from the bus stop just outside Garmisch station and got down at Schwangau. The journey took nearly two hours. The ticket counter for both the Neuschwanstein and Hohenschwangau Castles are at Schwangau. From Schwangau we had three options to reach the castle, by foot, by horse carriage or by castle bus.
We collected our tickets for Neuschwanstein and took the bus to the castle. The bus left us at a point from where we walked uphill for some time. Midway there is a view point from where we had a great view of Alpsee and Hohenschwangau Castle.
It was almost time for our guided tour, so we walked briskly towards the castle.
The duration of the tour was 35 minutes. The guide took us through many hallways and passages. Thus we came to know about the lifestyle of King Ludwig. Photography is prohibited inside the castle. We found the castle more impressive from outside. The famous fairy tale castle in Disneyland was modelled after this.
The spot to have the best view of the castle is Marienbrücke bridge.
King Ludwig built the bridge only for this purpose. Understandably the bridge was over crowded but somehow we managed to make our way through. After this we took the bus to reach Schwangau.
We went to Alpsee and spent some time. The lake, which is in the shadow of the Alps, is aptly named.
We could probably have spent half a day here but had to head towards the bus stand to catch the 4.20 PM bus to Garmisch.
Day 3: 11th April, Easter Saturday
It was a clear and sunny morning just like the previous two days. We felt lucky, thinking we will have a great panoramic view of the Alps from Zugspitze. We took the metre gauge cogwheel train just beside Garmisch station at  9.15 AM.
A round trip ticket is for 36 Euro. The last station is Zugspitzplatt and it takes about 75 minutes to reach. We could see the Eibsee lake to our right. For the last 30 minutes or so the train goes through a tunnel. It was full to the brim with skiers and their gears were hanging out from the side of the train.
Snow and skiing tracks greeted us at Zugspitzplatt.
Many people were enjoying their food with the beautiful scenery of Alps. The rest were skiing. We spent some time there and had our lunch with grilled sausage and french fries.
The highest church in Germany was there just in front of us. We wanted to spend some more time there but something more interesting was awaiting us at Zugspitze, so we had to move on.
We took the cable car to Zugspitze, the only option of reaching the top. It was crowded already but we could manage to take the Pram in. The panoramic view of  Alps was breathtaking.
Partially frozen Eibsee is visible from the top.
Considering the fact that it was very windy and our five month old son was with us, we stayed there only for an hour.
We thought of taking the Eibsee cable car for descent till Eibsee and then Zugspitze bahn for Garmisch, but the cable car was out of service at that time. Hence we took the same route down.
Our three days in Garmisch-Partenkirchen was thoroughly enjoyable and was a wonderful experience. This remains a place, we would like to visit again.